About
Us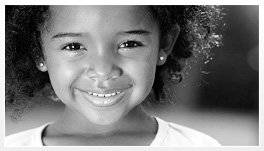 T-HOP has a strong team of professionals that have developed and strengthened the organisation, which has enabled us to cement strong partnerships and attract stakeholders to support our mission 'To Help Others Progress', globally.
We endeavour to fulfil our mission; To Help Others Progress through global community development programmes, education, training and learning. Promoting health and wellness, to preserve culture and heritage, enhance community cohesion, offer capacity building opportunities, promote sustainability, and strengthen families and communities, globally, promoting the common good.
Our

Funders

Heritage Lottery Fund - sustains and transforms a wide range of heritage through innovative investment in projects with a lasting impact on people and places.

T-HOP has been fortunate enough to have been recipients of grant funding from The Heritage Lottery Fund for heritage based projects. For more details please click below for more details.
Heritage Lottery

Fund
Pro

jects

Awards For All - funds projects which address the issues, needs and aspirations of local communities and people. AFA will fund a wide range of community projects aimed at developing skills, improving health, revitalising the local environment and enabling people to become more active citizens.

T-HOP received grant funding from AFA for Drumming Classes for Young People. For more details please click below for more details.
Awards For

All
Pro

jects

Arts Council England - fund arts activities that engage people in England, or help artists and arts organisations carry out their work.

Geeta was forunate enough to be selected for an Outdoor Events Management Training Bursary from the Arts Council. For more details please click below for more details.
Arts Council

England
Pro

jects
Geeta

Pendaer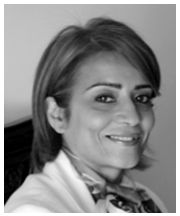 CEO/ Founder of T-HOP
FGC Coordinator / Mediator
My extensive work with children and families has led me into a career towards supporting families further. My role as a Family Group Conference Coordinator and Mediator has given me the opportunity to help families, children and people through difficult situations, along with my previous training and experience acquired over many years. I am currently working for the Oxfordshire Family Group Conference Service within Oxford County Council and for Your Family Matters, within Barnet Council, servicing the Barnet area. As part of my CPD, I am currently undergoing my trianing as an NLP Practitioner, which will be put towards our new A W A K E Programme. More details can be found HERE
'Previously, I have worked in the 'arts' sector for over 30 years, delivering arts based projects both, nationally and internationally, through the education and private sectors. My love for dance and all arts based projects through my experience has demonstrated to me the positive effects that multi-disciplinary arts have on the engaging individuals. This observation fuelled me into writing engaging, exciting and 'unique' EDUTAINMENT PROGRAMMES and children's books, which envelopes all my experience in the arts within an educational environment. These educational based programmes consist of a plethora of fun activities including dance of all genres and multi-disciplinary arts for children of all ages.
In addition to the afore-mentioned, many capacity building opportunities were developed through the projects. These resulted in people of all ages entering our mentoring programmes. Hence, the benefits making a profound change in peoples lives, which encouraged them in entering into the arts based business opportunities.
My passion for strengthening communities, once again, was fuelled by the benefits that the communities within the UK that I worked with, which demonstrated the positive impact the projects had on the wider community, with the education, learning and participation, but to name but a few. My partnership working with Sutton CE Lower School, drove my passion further into working with communities, globally. The school is currently in a partnership programme with Kapsogom Primary School in Kenya. This is very close to my heart as being a second generation East African, born in Nairobi, Kenya.
I realised that African children do so much with so little and could do so much better with just a little helping hand. This would be an education to us all, with careful nurturing, would bring the global dimension into the classrooms in a real life scenario, widening the scope of learning through the global community. With this in mind, I set myself a task to build on and partner with larger organisations that are already progressing into supporting Africa, in her change to become developed, technologically.
Furthermore, my work which extended to an FGC Coordinator and Mediator, put me in an environment which pulled at my heart strings. I worked with young people who had been institutionalsed from a young age into their teens, with no life skills to speak of. We as a society take for granted what we have around us, as the fortunate ones, who have been in the position to live life to the fullest. My passion for helping young people has driven me to support the GRT Opportunities project for young people, which will empower them to take control of their own lives, equipping them with the life skills they will need to lead to their independancy.
We are now working with progressive organisations that support the provision of technology that would help us to move forward to work and support schools like Kapsogom and others like them to aspire and achieve to their dreams.
T-HOP will go forward to support the global community in 'education' in the broader sense. We are here To Help Others Progress.
Achieve

ments

NLP - Currently training

Difficult and Dangerous Families Training - Oxfordshire County Council

Evasive Families Training - Oxfordshire County Council

Advanced Safeguarding Training - Oxfordshire County Council

Train the Trainer - Child Sexual Exploitation - PACE

Advanced Child Sexual Exploitation - PACE

Trained Mediator - College of Mediators

Trained Family Group Conference Coordinator - Family Rights Group

HR and Finance Professional

Studied Psychology

Served as an Executive Board member of the now UKCCA

Produced the first Bhangrafit Fitness DVD

Promoted Bhangra (Indian Folk Dance) on international stages, worldwide

Founder of Funkie Munkie and his Edutainment Programmes

Author of The Funkie Munkie 'I Can' series of children's educational books

Written and delivered Teacher Training Programmes

Experienced Bid Writer and Fundraiser

Choreographer for Theatre Productions

Written and delivered community and capacity building programmes

Founder of GRT Opportunities

Founder of Kwiet Kinetix

Worked on charity projects in India providing operations for children, especially girls with Polio

Worked with Special Needs and Mental Health Clients
Con

tact

T: 07958 382994

E: geeta@t-hop.co.uk
Sarah

Stevens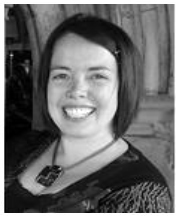 Edutainment Programmes Advisor

I am currently a Headteacher of an Outstanding Values Church of England Lower School within rural Central Bedfordshire. I trained for my teaching career in a large Junior school in Essex following which I joined Bedfordshire as a KS2 teacher. I have a very varied history having a first degree in Organisation and Management, Post Graduate Diploma in Criminal Justice Studies, Level 2 qualifications in Neuro linguistics, Qualified Teacher Status and most recently completed a National Professional Qualification in Headship.

I started my working life as a Police Constable within Hertfordshire but soon realised I wished to support the development of young people and hopefully prevent so many entering the criminal justice system. I truly believe that with an enriched, creative and enhanced curriculum rooted in values education more children become fascinated by learning and develop a lifelong passion for finding out new things.

I have worked with Geeta's concept in the development of her 'Edutainment Programmes', both for EYFS and KS1 and KS2, which have proved to be of value to the development of children. We strive to develop these programmes using arts as a medium, engaging children in 'play', hence achieving their learning goals, with outstanding results.
Achieve

ments
Con

tact

E: sarah@t-hop.co.uk
Noel

Miller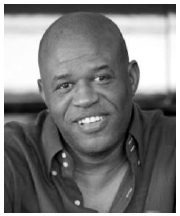 Media Director (Dubai)

I have a BA Hons in Visual Communication from a London Design College and over 20 years combined experience in Visual Communication. Perfectly at ease with directing and delegating ideas to a team as a design director and art direction along with conceptualisation, directing a team of suppliers, writers, printers and photographers.

I am also the Director of one of Dubai's leading publications "Destination Dubai" I also have a background as a design lecturer at Dubai's most prominent design universities and along with an extensive period as a radio presenter and producer of one of the UAE's leading radio broadcasting outfits.

My meeting with Geeta was originally a social one through introduction some 12 years ago. Geeta, revisited Dubai on many occasions, but her visit last year with her edutainment offering was one that interested me immensely. My words to her were, 'I have seen many people come to Dubai with ideas and big talk, but you, you have 'substance'. I was blown away with the concept and content of her programmes, and could immediately see the scope of such programmes, not just in the UAE, but globally. I am very excited to work with her and T-HOP in the support of strengthening communities all over the world.
Achieve

ments
Con

tact

E: noel@t-hop.co.uk
Pax

Nindi

Community Arts Funding Advisor (Global Carnival Centre)

Chief Executive, renowned international carnival consultant, Pax Nindi FRSA who has been involved with carnival artists, organisations and events for the past 20 years.

Pax set up The Global Carnival Centre after years of research on the needs of the carnival sector, its artists and clients covering all carnival genres and cultures. Among its services, GCC runs an agency for carnival artists, hosts national and international conferences and network meetings, papers and films for clients to purchase or download

The GCC deliver services working and in consultation with artists and organisations around the world. In addition, GCC has acquired Ambassadors from over 12 countries who keep the site informed of global carnivasl and arts activities. Whilst our network and partnerships are growing we are still keen to get contributions from around the world especially contributors who are keen to share their Carnival news, images and films.

Pax is a conduit, providing information, advice and support to individuals and organisations in the arts. He has developed the site to aim at partners, carnival artists, organisations, educational institutions, cultural establishments and anyone interested in the artform and events.

Pax has provided immense support and advice to Geeta throughout her journey as a Board Director during the development stages of the UKCCA's capital project. He continues to support Geeta with advice on funding and further development of T-HOP to be a provision To Help Others Progress using arts as a medium.
Achieve

ments
Con

tact

T: 07810 874276

W: www.globalcarnivalcentre.com
Yvonne

McGahren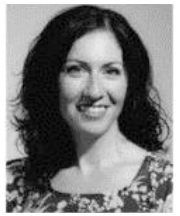 Marketing Manager (Dubai)
I am a successful, highly experienced information officer with a demonstrable track record in the development and supply of information in particular, publishing and marketing services, corporate literature and website content. I am also adept in all aspect of writing, and have developed and managed electronic resources such as databases, content management systems and Internet resources, as well as traditional library materials. My excellent interpersonal communication, presentation and organisational skills have enabled me to be a proficient team member.
I have worked various projects within Dubai, which include IFAW's 'Think Twice' campaign to educate people regarding the damage caused by trade in wildlife souvenirs, and worked closely with IFAW's Campaigns and Communications officer to deliver 'Shark Conservation in Arabia' Workshop to the public, opinion formers and the media, to name a few.
I am very pleased to be working as a Marketing Manager, with Geeta on her exciting children's Edutainment Programmes, especially within the UAE. As an expat mother, I can see the benefits these programmes have on the engaging individuals and the multi-cultural communities within Dubai.
Achieve

ments
Con

tact

E: yvonne@t-hop.co.uk
Chevonne

Russell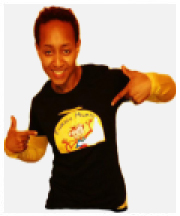 Instructor Region: Luton, Beds
I started working with children and young people in 2005, coaching Basketball during the summer holidays. Every summer from 2005 to 2011, I worked at a summer camp / play scheme; from coaching various sports and activities to running sport specific birthday parties to working with autistic children guiding them throughout the day.
The rest of the time I attended college, university and worked in a number gyms and leisure centres.
In 2012 I began teaching keep fit classes full time in and around Luton, Bedfordshire and am currently teaching twenty classes a week. These classes are taught in gyms, schools and community centres on a daily basis, ranging from dance fitness to more regimented circuit based classes. I love what I do and have a passion of combating obesity and encouraging people to keep fit through dance and fitness.
I am very pleased to be a 'Funkie 'FIT' Munkie' Instructor working with T-HOP, delivering this fun and unique dance programme which offers a wide range of benefits for children through education, health and well being.
Achieve

ments
Con

tact

E: chevonne@t-hop.co.uk
Funkie Munkie

Ltd

Funkie Munkie LTD - is a company offering unique edutainment programmes, products and services that are written and produced for private and education sectors across the UK and internationally. The programmes are specifically written in line with the UK education system, which include EYFS; encompassing 'Piaget's Theory' in the cognitive development of children, Key Stage 1 and Key Stage 2. These programmes are fun to deliver and more importantly, fun to learn with. All programmes, products and services are delivered by using Funkie Munkie and Co, which consist of cultural specific characters, Funkie Munkie and Groovy Moozy, and their many friends. Each delivering education in a fun way for any child, empowering them with imagination. In addition to
Funkie Munkie Ltd grants T-HOP (UK) LTD the license for the use of all our programmes, products and services within all their educational delivery worldwide.
Con

tact
Creative

Source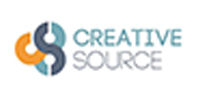 Creative Source (DXB) - is an innovative and progressive company that delivers training and education through excellence. Creative Source truly sources and facilitates inspiring workshops for the Dubai market, and promotes community cohesion and capacity building through it's programmes.
Con

tact
Global Carnival

Centre

Global Carnival Centre - Global Carnival Centre was founded in 2010 by its Chief Executive, renowned international carnival consultant, Pax Nindi FRSA who has been involved with carnival artists, organisations and events for the past 20 years.
The organisation was set up after years of research on the needs of the carnival sector, its artists and clients covering all carnival genres and cultures.Among its services, GCC runs an agency for carnival artists, hosts national and international conferences and network meetings, papers and films for clients to purchase or download.
Con

tact